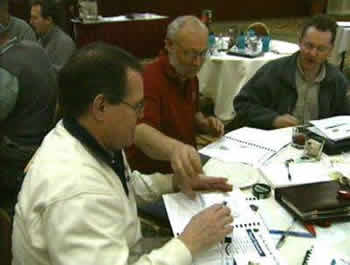 Learning, knowledge and change
Our goal at Fuddwhacker Consulting is to transmit true knowledge to everyone who attends Buford P. Fuddwhacker's seminars, workshops and keynotes. True knowledge occurs when a concept or idea is understood at a deep level and becomes a part of an individual's life, resulting in change.
When you hear a new idea, some learning takes place. When you see something that reinforces the new idea, the learning deepens. For that reason, Buford uses multimedia to back up his ideas and concepts with graphics and video that stick in the viewer's mind. When you consider the new idea, apply it to your own life and write down your opinions, conclusions and feelings about it, the learning deepens into areas within you that were untouched up to that point. Then if you exchange these new thoughts and ideas with others, true knowledge and understanding starts to form and change begins to occur. It's at that point that you can really put the learning into action.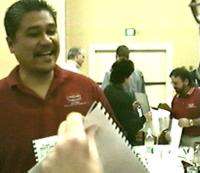 Fuddwhacker workbooks
Buford's workbooks contain written exercises as well as instructions and scenarios for interactive exercises. In programs under two hours, such as keynotes, the workbooks are only used lightly... some times not at all. But Buford introduces the workbook and refers to it at various times during the program to encourage session participants to check out some of the exercises at a later time.
Do people really use the workbooks?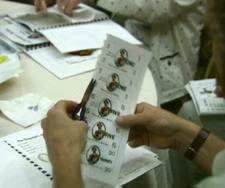 Fuddwhacker workbook exercises are designed to build on Buford's ideas and deepen the learning process after the program is over. Will everyone use the workbook later? Probably not. But many will, and time and time again we receive feedback from people who gained new insights and experienced positive changes through using their Fuddwhacker workbooks after the seminar.
In longer programs, particularly in half-day, full-day or two-day seminars, the workbooks are used extensively. In addition to written exercises, role play scenarios and questions to be used in interactive dyads and group discussions, the workbooks contain materials to be used in interactive games. Some seminars involve the use of tools for ongoing use such as for planning, goal-setting or time management. The workbooks for these programs contain forms and other materials that will be used in exercises during the seminar as well as afterwards.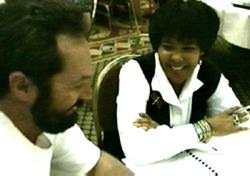 Printing your workbooks
When you book a Fuddwhacker seminar, workshop or keynote, we will develop a customized workbook for the meeting. We will provide the master copy, and you can reproduce it in color or black & white with any type of binding you choose, or integrate it into your conference manual.
We will send your master copy in your choice of print formats (all color, color cover with black & white inside pages or all black & white). Popular choices for binding are GBC or spiral, 3-hole punched or stapled.
If you would prefer to receive finished workbooks, Fuddwhacker Consulting will provide the printing and binding for an additional fee.
Customized for your meeting
Your Fuddwhacker workbook will be personalized with your company or organization's name, logo and other design elements. The contents and exercises inside will also be customized to fit in with your meeting's themes and Buford's program.
Books to make people work
When people sit through a meeting as spectators, very little learning takes place and it's unlikely that any real change in attitudes or behavior will result. Buford P. Fuddwhacker's wild and crazy, interactive delivery style prevents the spectator syndrome... and the Fuddwhacker workbooks go a step further in driving the message home. We believe that if you can encourage someone to really work with a new idea, it will work its way down into their heart where real, lasting change can occur.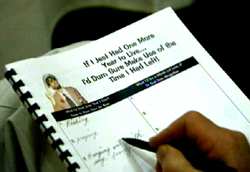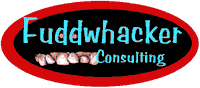 ---
---
Copyright 2014 Roger Reece Seminars, Atlanta, Georgia, USA, all rights reserved