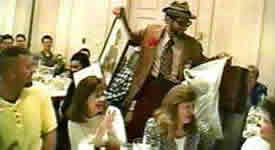 The Buford-Roger tag team
This seminar is led by the tag team of Buford P. Fuddwhacker and Roger Reece. Buford conducts the first half, bringing his unique brand of down-home comedy and motivational teaching to the seminar. Buford will get everyone involved in contests, singing, role-playing and interacting with each other.
Buford will introduce key concepts in good customer relationship management, and will bring it all down to simply relating to people and treating them with courtesy and respect. As is generally the case, however, the audience gets so wrapped up in the fun and laughter that they hardly realize they are having a valuable learning experience.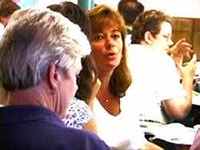 Buford uses seminar workbooks for individual and group exercises, and maintains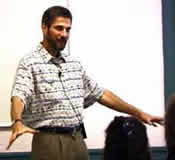 variety throughout the program, sprinkling humor and laughter every step of the way.
Buford's alter-ego, Roger Reece takes over the second half of the seminar, bringing a somewhat more serious tone and deepening the concepts that Buford introduced in the first half.
His articulate interactive teaching style, combined with group learning activities and workbook exercises provide a great balance to Buford's madcap comedy.