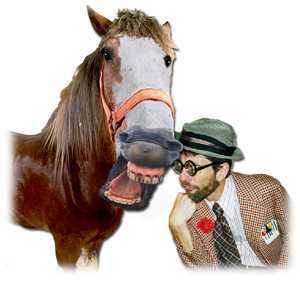 Your customer is your greatest gift!
If someone gave you a horse as a gift...
would you immediately look in its mouth to see if it had good teeth?
You don't need to answer that question, but you can bet that Buford will ask it in this fun-filled, motivational, customer service keynote.
Customers are our greatest gifts. We gladly receive them, but if we don't treat them as valued gifts by providing excellent customer service, they'll go where they are appreciated.
Buford celebrates customer care!
Hold onto your hat because taking care of customers is a subject that gets Buford excited and riled up at the same time. Grab your kazoos, stand up and join Buford in a one or two-hour celebration of our greatest gifts.